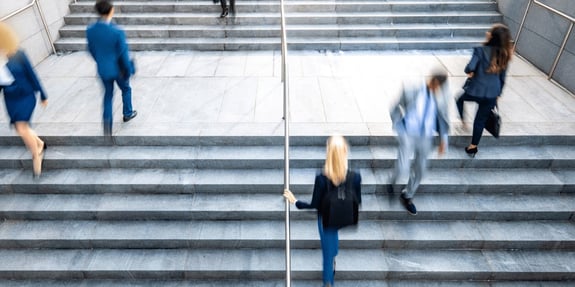 Get IT and cybersecurity out of sight, out of mind, and out of your way.
VC3 helps municipal and business leaders get out of the IT trenches and back to working on what matters.
My IT person is leaving (...or already left)
We've outgrown our current IT provider
It takes too long to resolve issues
I don't feel confident about my technology plan
I don't know if we're secure
Unexpected IT costs keep coming up
My IT department is stretched too thin
Our team doesn't have the compliance expertise we need
You don't have to live with these challenges anymore.
Get IT and cybersecurity out of sight, out of mind, and out of your way with VC3.
VC3 solves big-time technology challenges for municipalities and businesses.
In the modern workforce, making your technology infrastructure work for you and not against you has become more labor-intensive, complex, and expensive than ever.
That's where VC3 comes in. What we do isn't different… it's how we do it that's different.
We keep you secure
VC3 helps you rest easy knowing that you're protected today and prepared for whatever tomorrow brings.
We have sector-specific focus
We have spent the last 29 years helping municipalities, financial services organizations, and businesses evolve with the technology and threat landscape.
We grow with you
Our average customer relationship is 11 years (which is longer than most of the other guys have been in business).
We automate relentlessly
Automation throughout our IT processes, services, and tools ultimately equals cost savings and productivity for your organization.
You need more than a break-fix vendor to contend with today's challenges. You need a proactive partner.
That's why 1,100+ municipalities and 700+ businesses turn to VC3.
86
%
Average Reduction in IT Incidents
11
+
Year Average Client Tenure​
Our vertical expertise, process maturity, and all for small focus mean better outcomes for your organization.
What Our Clients Are Saying
We hadn't seen anyone like VC3 before.
I was pleasantly surprised by VC3's remote IT support and how well it served our city. We learned the hard way that we needed a vendor that helped us stay secure from ransomware and cyberattacks, update and patch everything constantly, and stay on top of IT issues. With VC3, everything is getting done. You don't know what you're missing if you've never seen it before—and we hadn't seen anyone like VC3 before.
Captain Jeff Swain
Isle of Palms Police Department, SC
Their knowledge and timing are impeccable.
Regarding VC3's day to day troubleshooting, their knowledge and timing are impeccable. Most of the time their IT staff can take control of our workstations and fix problems within minutes. More complex problems that require onsite staff are handled in short order. The staff is very pleasant and patient to work with each time we call. We receive calls from them to check up on us from time to time once an issue is resolved. Response time to emails and chats is almost immediate. We are very happy with our choice and feel that the service provided is well worth the monthly fee.
Jason Hall
City Manager, City of Lyons, GA
Ready for Better IT Results?
Here's what to expect when you engage with us
1. Let's Talk
We'll chat about your business, how you use technology, and what you want to get out of IT.
2. Choose Your Plan
If we're the right fit, you'll choose the IT service agreement that works best for your organization.
3. Start Loving Your IT Experience
Within days, you'll be experiencing IT like never before.
Let's talk about how VC3 can help you AIM higher.