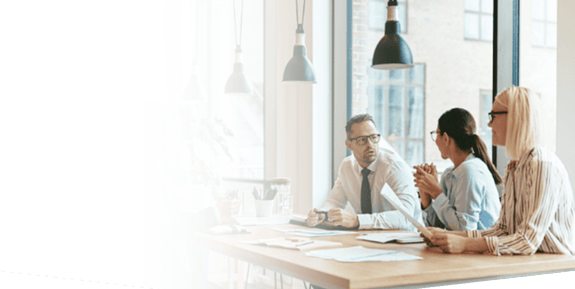 Services
Whether you're 1 seat or 500, your not-so-standard organization requires more than a templated, check-the-box approach.
Reliable IT And Cybersecurity Services to Keep Your Organization Moving Forward
Managed Services
Do you feel like your IT support takes too long to respond? Are you tired of the same recurring issues?
We help you use technology to drive efficiency and mitigate risk. We do it while helping you avoid bloated solutions and unpredictable costs. In other words, working with VC3 means you'll never have to say "I thought we already fixed that" ever again.
Cybersecurity + Data Backup
Are you unsure about your cybersecurity defenses? Are you afraid that your employees are a potential security liability?
With VC3, you can rest easy knowing that you are protected today and prepared for whatever tomorrow brings. We don't just tell you which tool to buy to protect your organization. We walk you through why you need it, which risks it mitigates, what that means for your larger cybersecurity strategy, and how we can help protect you moving forward.
Technology Enablement + Development
Are your disconnected systems impeding efficiency for your team? Do you have critical software and applications that are creating barriers between departments, or even worse, barriers between you and your customers?
At VC3, we believe that technology exists to serve us, not the other way around. We balance simplicity and strength, serving as the guide through IT chaos.
Our vertical expertise, process maturity, and all for small focus mean better outcomes for your organization.
Technical Skill Set, Business Acumen

We balance short-term and long-term priorities to maximize the value of your IT investments.

Capable, Responsive Support

100% North American-based team with onsite support available in less than 2 hours.

Proactive Approach

We're not a break-fix vendor. We take a proactive approach so that we can stop problems before they start.

Predictable Costs

We help you avoid bloated solutions that drive unpredictable costs.

Capacity to Serve

We're one of the largest MSPs in North America.

Process Maturity

We've made it our mission to identify the path of least resistance for you and your team.
Let's talk about how VC3 can help you AIM higher.