Because social distancing and CDC guidelines will more or less be practiced until a COVID-19 vaccine is widely available to the public, we will continue to maintain safe work environments until at least early 2021. This situation means knowledge workers (i.e. people who deal primarily in information) will likely work from home during the foreseeable future. Many city employees fall under this category and they may work from home until early 2021.
A big question to think about is: Will they return to the office every day even after the pandemic is over?
True, many cities will want the in-person presence of employees when life returns to normal. But this pandemic has created a shift which may have long-lasting implications beyond 2020. As more people see that working from home is possible, more convenient, eliminates commuting time, and allows for flexibility around family, it's likely many employees will continue to work from home even after a return to normalcy.
For many municipalities, having employees working from home is a major cultural and technical shift that may last much longer than the pandemic. Whether thinking about the short-term or long-term impact, working from home requires a strong IT helpdesk. Employees will not be able to have someone in the office physically look at their computer if something goes wrong. What qualities will you need in an IT helpdesk to make sure that working from home is as seamless an experience for employees as possible—especially if it's the "new normal"?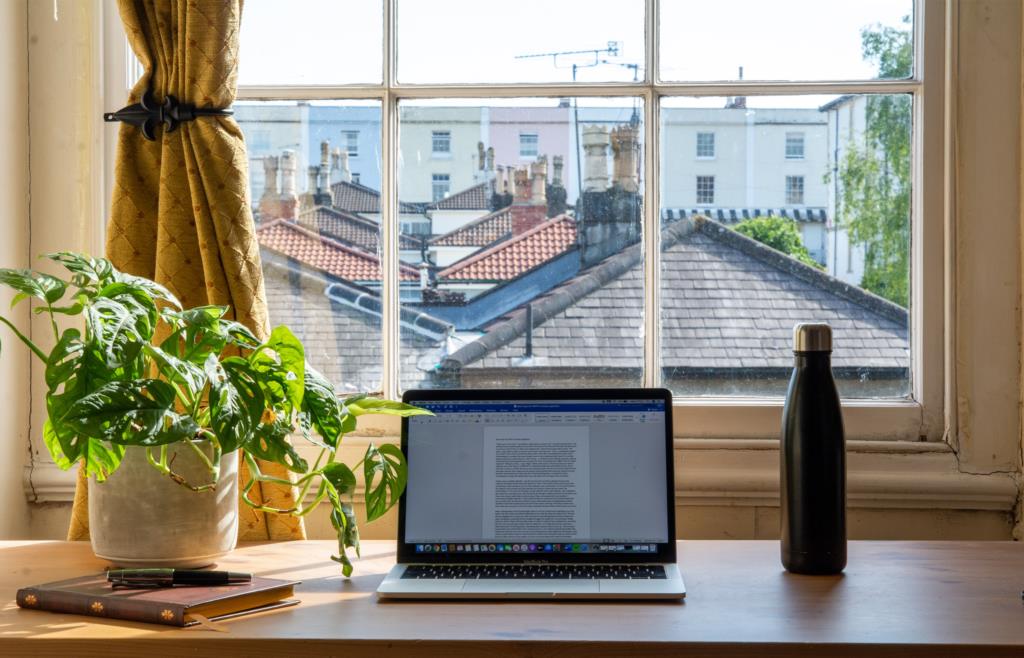 1. Remote Support
Nothing feels more helpless than experiencing an IT issue when you're at home. Unless you have a family member in the house who is an IT expert, you may get stuck with a printing issue, a missing file, or even a frozen computer. Your city needs an IT helpdesk that offers remote support. Ideally, your IT helpdesk will install software on your computer that allows you to easily access a senior engineer via email, chat, or phone. Many IT problems are easily solved over the phone with an experienced IT engineer. The IT helpdesk can even proactively monitor your computer to prevent issues before they happen.
2. 24x7x365 Support
When you work from home, you might not work a normal 9 to 5 schedule. Homeschooling, family obligations, personal obligations, errands, and life annoyances (such as house repairs) may intrude on your day. It's not unrealistic to think that you may adapt your schedule to work early in the morning or late at night. What if you experience an IT issue at odd hours?
Having a 24x7x365 helpdesk alleviates those worries completely. You might think such a helpdesk—staffed with senior engineers who will actually answer the phone and help you ASAP—is out of reach for smaller municipalities. However, options exist that keep the cost low while providing your municipal employees the support they need.
3. Information Security
In this age of relentless ransomware, viruses, and cyberattacks on municipalities, it's important to make sure your employees' devices are as secure as possible—even when they work from home. This includes:
Security monitoring and alerting: Automated software can alert your helpdesk if suspicious activity takes place on your employees' computers such as unusual files running in the background, large downloads or uploads at odd hours, or applications improperly functioning.
Antivirus, antispam, and antimalware: Enterprise-class antivirus, antispam, and antimalware software need to be installed, maintained, and monitored to prevent viruses and malware from infecting your employees' computers.
Secure access to municipal data: If your employees use a municipal-owned computer, secured and supported by IT professionals, then a virtual private network (VPN) may be the best way to connect to your municipality's data. If an employee is using their personal device, then a secured, typically browser-based remote portal needs to be installed on your employees' personal computers so that the connection between your employee's computer and your municipal data is unlikely to get hacked by a cyberattacker. Another alternative is to use cloud-hosted municipal applications that employees can access with a simple web browser.
4. Data Backup and Disaster Recovery
What if your employee's desktop or laptop breaks? What if they accidentally delete important files? What if they get ransomware? Making sure you have a data backup and disaster recovery solution for remote employees is essential. It's important that their data does not reside locally on their desktop's or laptop's hard drive. Instead, having files, documents, databases, email, and website content accessible through the cloud or servers located at your municipal offices means your employees don't have to store these files on their own computers.
That also means you need to make sure you have a data backup and disaster recovery solution for your own cloud and server data. If you have onsite servers, then you need to have an onsite data backup solution for quick recovery. For disasters, you need a plan that backs up your data offsite in geographically dispersed locations so that you can recover your data even after a flood, fire, tornado, or ransomware hits.
5. Video Conferencing Tools and Support
We recently wrote in detail about video conferencing in our post, "Video Conferencing Safety, Security, Tips, and Best Practices." To enable your employees to use video conferencing software, you need to equip them with reliable enterprise-grade software and ensure it can work well even if employees struggle with below-average internet connectivity. When running meetings, you need to set security controls and train employees in how to use those controls so that unauthorized people don't spy on your discussions. You may want to do some test meetings with work from home employees to make sure they are comfortable using the video conferencing software.
---
Your municipal employees may need to work from home for a long time, depending on your state's COVID-19 situation. By ensuring that you cover the five areas above, you can support your employees' productivity as they continue to serve citizens from the comfort and safety of their homes. If you need help supporting your municipal employees while they work from home, reach out to us today.
Original Date: 9/2/2020