Reliable IT Means Smooth Sailing for Harbor Division
A Los Angeles Transportation Company's IT Services Results
Industry: Transportation
Location: Los Angeles, CA
Employees: 11-50
Harbor Division started their customer journey working with Accent Computer Solutions in 2013. They are now being supported by VC3 since the acquisition of Accent in 2022.
"Hardest Working Guys in the Harbor" Embrace Technology
Benjamin Satterlee is the second generation leader for Harbor Division, a company that hauls and stores containers coming in and out of the L.A. and Long Beach ports. During the 30 years that they have been in business, Harbor Division has been perfecting the way that they navigate cargo through the complex web of regulations and procedures, making the process as simple as possible for their customers.
Since Benjamin has been at the helm of the company as president, he has not hesitated to adopt new technology to make operations faster and more efficient while using digital communications to provide the best customer service. Harbor Division's reputation for being the "Hardest working guys in the harbor" is well earned and they have embraced technology as a competitive advantage.
Balancing IT Management and Running the Company
Benjamin knew a lot about the technology the company was using so it seemed natural for him to take on the role of IT support technician as well as president. This may have started out well, but as the IT environment grew in size and complexity, so did the issues that needed attention.
Employees would come to Benjamin with their problems and he would try to tackle them first. If he couldn't find a fix and had to call on their one-guy IT vendor, chances were good that it could take days to get the attention they needed. This put the Harbor Division reputation at risk and made Benjamin's life miserable.
"My experience as the IT solution was nothing short of a nightmare," said Benjamin. "I had to deal with so many peripherals, so much equipment in the office, so much software, and constant email traffic. It was just too much. I was basically a failure as the IT guy."
IT Woes Were Worse Than He Thought
When he learned about VC3 from a customer, Benjamin was ready to make a change but little did he know that their IT situation was worse than he thought. IT systems weren't set up properly. They didn't have adequate data storage or a truly functional server arrangement. Worst of all, they were at risk for catastrophic failure of their business operations because they weren't backing up their data.
What Benjamin discovered when he made the decision to partner with VC3 was that he was trying to do the work of a whole team. No wonder it was a nightmare.
"One IT provider or an in-house IT guy might have a specialty in one area. VC3 has a team of people with specialties," said Benjamin. "I tell my guys that VC3 is going to have a specialist for any issue they have."
VC3 Orchestrated Seamless IT Move
When it came time for Harbor Division to move to a new office, Benjamin was especially grateful for the comprehensive expertise of the VC3 team. He was amazed how they orchestrated an entire IT infrastructure transition that took place in one day.
"I like being proactive and obviously so does VC3," said Benjamin. "We started planning for the move about six months out so that's why it went without any hitch whatsoever."
Peace of Mind and Focus
Today, Benjamin doesn't have to pay too much attention to IT. When employees have issues, they get quick 24/7 support from VC3 and he's not involved at all. That means Benjamin can focus his time on operations and expanding the business. What's more, because he gets sound IT guidance along with services, he is more confident than ever about embracing technology to continually improve how Harbor Division serves customers.
"VC3 helps me do what I do -- better," said Benjamin. "I have peace of mind just knowing that everything is going to work, and it's going to keep working."

About Harbor Division
Harbor Division has been hauling ocean containers since 1986. They have learned how to efficiently navigate the port gauntlet to expedite container delivery, and they're only getting better. They provide a range of services, including container storage, port and rail drayage, and warehouse services.
With up-to-the-minute dispatch status updates, Harbor Division believes that communication is the key to customer satisfaction.
Harbor Division proudly boasts that they are the "Hardest Working Guys in the Harbor Since 1986."
Client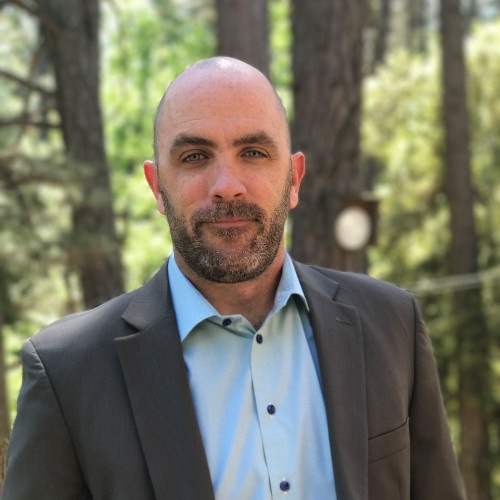 Benjamin Satterlee, President
Harbor Division
VC3 helps me do what I do better and helps my customers because it provides peace of mind. I don't have to pay much attention to IT anymore.
Let's talk about how VC3 can help you AIM higher.