Innovative Greenhouse Grows with Reliable Technology
A Coachella Valley Agriculture Company's IT Services Results
Industry: Agriculture
Location: Riverside County, CA
Employees: 51-200
North Shore Greenhouses started their customer journey working with Accent Computer Solutions in the early 2000s. They are now being supported by VC3 since the acquisition of Accent in 2022.
North Shore Living Uses Technology to Be a Pioneer
When Suzette and Leo Overgaag built their first greenhouse nearly 30 years ago, all they wanted to do was raise their family and grow the freshest produce available. They never dreamed that their journey would take them from growing commodity vegetables to becoming a pioneer in the development of culinary herbs, and that their business would expand to cover 10 acres of the Coachella Valley with hydroponic greenhouse space.
They also didn't dream that they would have robots in their workforce.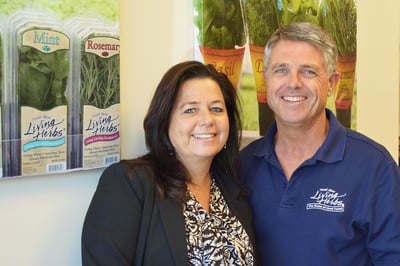 Technology has been a big reason why North Shore Greenhouses, Inc. became the first culinary herb grower in the US to gain third-party certification as a sustainable grower. In addition to utilizing robots and machinery for more efficient production and packaging, they have a vast field of solar panels to power production activities, and geothermal energy to heat their greenhouses on the cool desert nights.
VC3's Approach to IT Support Would Give Them More
North Shore started out taking care of their own IT systems, but as they grew, so did their needs. They were using the services of a different IT company when Leo and Suzette met Marty Kaufman, founder of VC3, through an executive peer group called Vistage.
What they heard from Marty about the way his company implemented IT services raised questions in their minds about what they were getting from their current provider.
"There's a huge difference in the way that Marty goes about taking care of a client," said Suzette. "I would say that that's really what made us switch."
Growing Number of Connected Devices Placed Demands on Network
Unlike other IT companies, VC3 delivers IT support through their proven process, called the IT Results Cycle. An important piece of the cycle is close communication to identify potential issues or bottlenecks. As North Shore has been adding technology to improve operations and streamline production, VC3 has been there to make sure that the infrastructure can handle the growing number of connected devices and machines.
"Because we're agriculture, you would think that technology isn't a big deal, but yes, it is." said Suzette. "You can have a great product, but you have to get it packaged appropriately and get it there on time. The technology we have in place has to work every day."
Comprehensive IT Services Manage Business Risk
In addition to making sure that their network can support new technologies as they are added, VC3 has also helped North Shore dramatically improve the way they manage business risk by implementing robust backup and disaster recovery procedures, and protecting the business against cyberattacks with layered technical defenses. Additionally, management meets with their VC3 Strategic Advisor on a regular basis to plan and budget for future IT investments.
Strategic Planning Aids Business Success
"VC3 is really trying to help us strategically plan better, regarding what resources we need, and what new things we could be doing," said Suzette. "It's really helping us continue to be successful."
Innovation has brought North Shore Greenhouses success and made them the leader in the herb market with their "Living Herbs" product. Who knows what lies on the next level of growth for this company whose founders aren't afraid to create their own opportunities. Whatever it is, VC3 is there acting as their IT business partner to scaffold their dreams and plans with reliable technology that they can grow upon.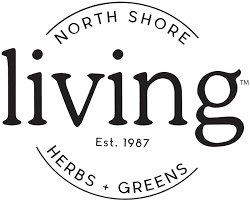 About North Shore Greenhouses, Inc.
North Shore Greenhouses, Inc. is the proud grower and packer of premium, living culinary herbs and greens. At the root of everything they do is a culture of innovation, quality, and utilizing earth-friendly practices. In fact, their roots are so important that they leave them on all their consumer-packaged products so they are delivered on shelf as the freshest herbs available. They continue to be a leader in greenhouse innovation.
Client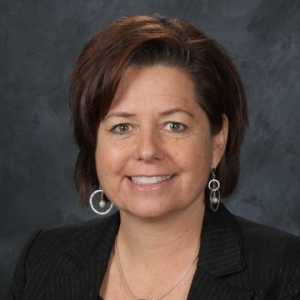 Suzette Overgaag, Vice President of Sales & Marketing
North Shore Greenhouses, Inc.
There's a huge difference in the way that VC3 goes about taking care of a client...that's really what made us switch.
Let's talk about how VC3 can help you AIM higher.