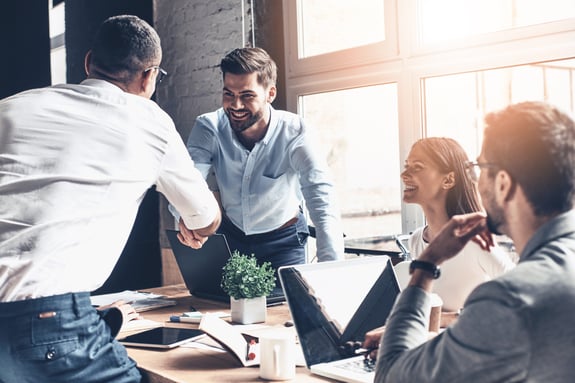 Co-Managed IT Services Buyer's Guide
How Supplementing Your Internal Team with Outsourced IT Makes Them the Best They Can Be
You've made it to this page because you're looking for a way to make your internal IT team more successful. Right?
Co-managed IT services can do that, but you have to have the right provider.
Pick the wrong provider and you may end up with an adversarial relationship where your internal people feel threatened. Pick the right one and your internal people will not only become free to do what they do best but your business will also become better at harnessing technology for growth and improvement.
So how do you pick the right co-managed IT services provider? That's what we'll cover in this buyer's guide.
What You'll Learn in This Guide:
1

What Are Co-Managed IT Services?

2

Are Co-Managed IT Services Right for Your Business?

3

How Do Co-Managed Services Work with Your Internal Team?

4

How Much Do Co-Managed IT Services Cost?

5

How Will We Measure Success?

6

What Problems Might We Encounter?

7

How Do You Talk to Your Boss About Co-Managed IT Services?

8

How to Evaluate a Co-Managed IT Services Company

9

Getting Started with Co-Managed IT Services

10

What IT Stress is Doing to Your Business
What Are Co-Managed IT Services?
Let's start by defining what co-managed IT services are NOT.
Co-managed IT is not a piecemeal arrangement of "you do this" and "we'll do that." It's not about collecting a bunch of different vendors that may bring various capabilities but no one is in charge.
Above all else, co-managed IT should be a partnership between your company and one Managed Service Provider (MSP). While there should be some flexibility in exactly what services you'll retain in-house, the ongoing responsibility for IT management and cybersecurity should rest with the co-managed IT services provider.
With co-managed IT, you're not just getting services. You're benefiting from the IT support company's proven processes, depth of knowledge, and strategic guidance that will move your company on a path of technology improvement.
🔎 Related: 3 Ways Co-Managed IT Services Help IT Departments Be More Successful
How Do Co-Managed Services Work with Your Internal Team?
If a requisite of co-managed IT services is that you want to retain in-house IT, how does an MSP work with your internal team? Good question! As you read through the client stories on this page, you'll see that co-managed IT can look a little bit different for different situations but there are some common threads that are woven through every scenario.
At VC3, we've found that most IT managers that we work with in a co-managed IT relationship are relieved to have an IT partner that they can rely on. They're eager to have IT strategy experts to consult with and resources to call on when there's a new challenge. After we get going, they forget that we're their "outsourced" team. We're just… their IT team.
There's a relationship

The co-managed IT team is an extension of your IT department. There's no "us" and "them."

IT improvement is ongoing

Guidance for how to leverage technology as well as planning and budgeting for the future should be included.

The approach to IT is both proactive and reactive

While it's important to provide fast response when issues pop up, best practices are utilized to prevent problems from happening in the first place.

IT performance won't be compromised

Don't expect a good co-managed IT company to let important IT tasks slip to the wayside. If it's vital to IT performance, someone will have to do it.

Services can scale

If you have a sudden change in internal IT staffing, or if the IT manager wants to go on vacation, the outsourced company can easily step up to the plate.
CLIENT STORY
Food Manufacturing Company Fills IT Department Gaps
Situation
This food manufacturing company has about 750 employees. Their IT staff includes a Chief Information Officer (CIO), a Director of IT, and a Cybersecurity Analyst. They were working with an MSP but they lost trust in them when it became apparent that there were limits to their capability.
Solution
When they started talking with a new provider for co-managed IT services, they were especially concerned about backup management. As the conversation developed it became clear that they would benefit from the processes and tools that the MSP leveraged for IT and cybersecurity management.
Outcome
A customized co-managed IT plan allowed the company to improve IT management and take care of routine tasks. Internal IT has a resource when support tickets need to be escalated. Access to the MSP's advanced security tools and expertise allows them to take security up to another level.
How Much Do Co-Managed IT Services Cost?
In general, if you're outsourcing IT management without support desk services, then you're looking at between $25 and $250 per device per month. Each device -- workstation, tablet, server, switch, etc. -- typically has a different price for support.

The total cost of co-managed IT services depends on the deliverables and the number of devices being supported. So if every employee has a laptop at home and a desktop at the office, it may make sense to rethink that arrangement if you're considering co-managed IT and you want to reduce costs.

If you have special cybersecurity considerations like regulatory compliance requirements, that will affect your monthly price due to the advanced tools and management that are required.
However, if you were working with us, we'd help identify ways that you could decrease your compliance costs, such as limiting where the controlled data is stored and how it's transmitted.
At VC3, when we get to a certain price point, we may suggest to a prospective client that an all-inclusive agreement may be the way to go. That doesn't mean booting out the IT manager. It just means that there's more opportunity to take day-to-day IT management and support off their plate than they at first realized. They just didn't know that it was possible until we started to explore that road together.
How Will We Measure Success?
After your co-managed IT services ramp up, there will be a big sigh of relief from your IT manager. Who knows, your decision to fill gaps in IT with outsourced services may prevent internal staff from quitting. (Not kidding!)
For us, success is meeting our goal to help clients get where they need to go without technology getting in the way, and there are a lot of smaller successes that lead up to that.
In many cases, just picking up the ball where it's been dropped or taking care of IT management tasks that have been neglected does a lot to move towards everyone's goal of improving the business's IT function and getting rid of the stress and frustration that people were previously experiencing.
Practically speaking, there are metrics that you can keep track of to monitor how things are going. Some of the items on your dashboard might be:
Status of patching and monitoring
Alignment with IT best practices
Hardware and software lifecycle
IT projects in progress
Upcoming strategic initiatives
Backup status
What Are the Problems with Co-Managed IT?
Another measure of success is your estimation of how well your internal team and the co-managed IT company's team are working together. If the relationship isn't good, then that's a problem. One sign that the relationship isn't working is that there isn't enough communication.
Communication gaps create inconsistencies that can turn into problems. Imagine that your internal team turned off patch management as a cost saving measure but didn't tell the co-managed partner. Then there was a cyber attack. Ouch! If you're going to divide and conquer, you have to make sure that everything is still covered.
Sometimes communication gaps aren't between the IT manager and the co-managed IT service provider but with IT and business leaders. What we can do about that is to simply relay the message that IT isn't just overhead but can be a driver for business success. Fortunately, at VC3 we have a huge resource library to help us do that.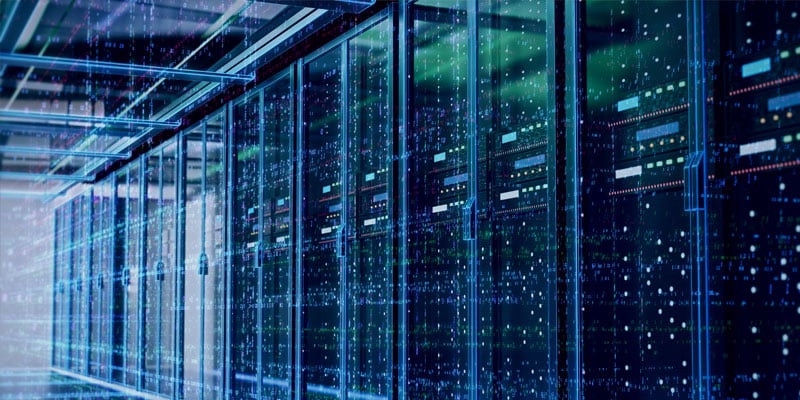 CLIENT STORY
Financial Services Company Offloads MSP Adversary
Situation
This financial services company had been contracting with an MSP but they also had their own internal IT manager. The MSP positioned themselves as the authority in charge and prevented the IT manager from accessing some of the company's systems. The lack of flexibility and adversarial nature of their relationship made it hard for anyone to make progress.
Solution
Co-managed IT services and IT strategy consulting are now provided by an MSP that values the IT manager's input and position. The new MSP takes care of most aspects of IT and cybersecurity management while the IT manager oversees the IT function of the company.
Outcome
Instead of causing stress, the co-managed IT arrangement reduced stress for the IT manager and staff who are freed to do what they do best. The company could finally make progress with their utilization of technology because the MSP and company shared the same goal for success.
How Do You Talk to Your Boss About Co-Managed IT Services?
Up to this point, we've been talking about co-managed IT services mainly from the business leader perspective, but let's step into the IT manager's shoes.
Even if you are fantastic at what you do, you're not a superhero. You're not a superhuman who can stand the stress of unrealistic expectations day after day after day. Something has got to give, but you don't want to appear incompetent or lazy by asking for help.
Ask for help, and back up your request with information business leaders understand. Instead of talking only about how the problem is showing up – that you can't get to this, or you have concerns about that, etc. - talk to them about the impact the problem is having on the business.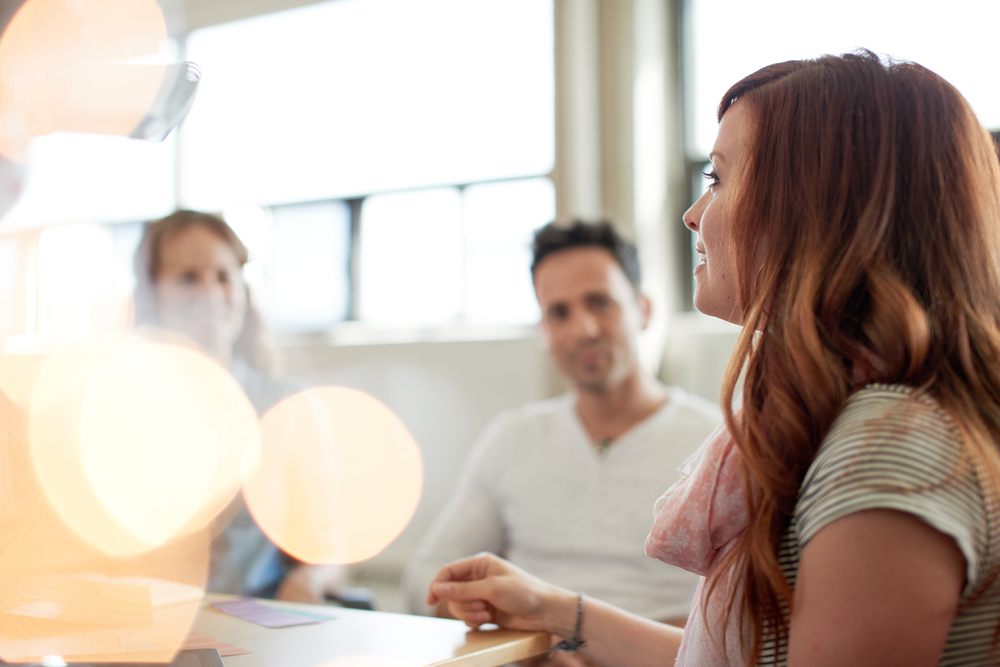 One way to help you organize what you want to say is to craft a business case. You may not need to create a formal business case document, but processing the problem by going through the steps in a business case will help you to better present the solution you're recommending.
The discussion points that you can include as you're putting together your business case can include:
How are gaps in IT showing up in the business?
What are the repercussions of inadequate IT?
What have you been doing to overcome the problem?
How will co-managed IT services fill gaps in IT?
What outcomes can be expected from co-managed IT?
How much will co-managed IT cost?
What will happen if we don't do something?
Actually, from the executive viewpoint, processing the situation in a business case is still very helpful. You still may need to get colleagues on board or just validate your own decision that co-managed IT services is the right road to travel.
🔎 Related: Making a Business Case for Co-Managed IT Services
How to Evaluate a Co-Managed IT Services Company
The process for evaluating a co-managed IT services provider isn't that different from choosing a managed IT service company for all-inclusive services. Your new company should have a process that includes the components below, in addition to an onboarding process that minimizes disruption for your staff. The way that your new company steps in should further build your confidence that they will take care of you and that they have your best interests in mind.
🔎 Related: Top 10 Tips to Choose the Best IT Support Company for Your Businesses
Your scope of work for co-managed IT will be different, but the qualities that you need to look for will be the same. These include:
Their co-managed IT support agreement gets you what you need.

Their team of specialists are certified and have up-to-date knowledge.

They have dedicated account representatives to manage your relationship.

They make sure that the companies they work with are a good fit.

They've worked with other companies in your industry.

Their expertise, longevity, and quality are recognized by awards and certifications.

They do everything with security in mind.

They live by IT best practices and documented processes.
CLIENT STORY
Manufacturing Company Looks to Co-Managed IT for Compliance
Situation
A manufacturing company had multiple regulatory compliance requirements that they needed to meet to retain their customers. They were working with an IT company but the expertise that was offered was limited. When the company tried to meet compliance requirements on their own, it became even more clear that they needed help.
Solution
Internal staff provide support for individual users while co-managed IT takes care of everything that has to do with IT management and leads cybersecurity and compliance. A Strategic Advisor provided by the MSP works with the IT manager and business leaders to craft IT strategy.
Outcome
While internal IT takes care of user support, issues declined as the MSP implemented best practices and implemented improvements. Successful attainment of regulatory compliance means they can keep their current customers, seek out more, and stay competitive in their industry.
Getting Started with Co-Managed IT Services
As mentioned in the paragraph above, one of the attributes that you're looking for in a co-managed IT services provider is a great onboarding process. The process is important because that's what determines the kind of experience that you're going to have.
If you're already working with an MSP, you should expect some overlap with services. The new provider will want to gather information, install their tools, and do their prep work for the transition.
If you don't have an outsourced provider, you can still expect a timeline to get everything in place and a date for services to begin.
Whatever your situation, the onboarding process is going to involve a lot of information gathering about the devices that are being supported and documentation about your network. The more information you can share, the better. However, documentation may have been something that got pushed to the side while IT was struggling to get everything done.
Make sure you give employees plenty of notice about the change in support. Change can be hard for people, but setting expectations and giving them instructions on exactly what to do to get support will do a lot to ease their fears.
🔎 Related: How to Switch IT Support Companies As Smoothly As Possible
What IT Stress Is Doing to Your Business
Making the change to co-managed IT services is a big decision. You could, however, choose to do nothing right now. But how different is that from wishing and hoping things will change on their own? With due diligence to vet out the best MSP partner, moving to co-managed IT services could be the best thing you ever did for your business.
Co-Managed IT Services for US and Canadian Organizations
At VC3, we have a track record of co-managed IT success with clients who, just like you, were previously held back by IT. Get in touch to explore how we could partner with you and turn IT from an anchor into a propeller. We may or may not end up working together, but it's worth a conversation.
Let's talk about how VC3 can help you AIM higher.