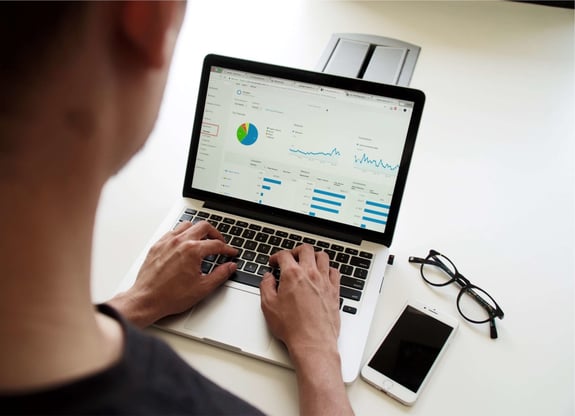 Guide
Four Keys to a Smarter IT Budget
[Free IT Budget Template]
Are you seeking to better understand how to budget for information technology (IT) and make wise decisions?
Whether you're an organization that needs to create its first IT budget or trying to improve your process, these four keys will help.
Key One – Create an IT Plan
This is not a profound idea. But, it's critical to create an IT plan with your Chief Information Officer (CIO) or IT partner. A plan improves the budgeting process by removing the guesswork. As the saying goes, "if you don't know where you are going, any road will get you there."
This IT plan should include a roadmap of your technology needs for the next 1-5 years. You might start by asking questions like:
Are we planning on growing (or shrinking) the team?
How many locations will we have?
Are we moving?
Are we introducing new services that require new software or tools?
Do we need to improve collaboration?
Are we prepared for a cyber attack?
Is technology supporting our goals or is it a barrier?
With answers to questions like this, you and your CIO can plan out your technology needs. You'll likely need to prioritize IT needs and it's crucial to have this plan to understand the whole picture. You're now in a better position to determine what to buy and when to buy it.
Short on Time? Start Budgeting Now 👇
This template helps organizations create 5-year IT budgets for everything from their technology priorities to recurring expenses.
Key Two – Benchmark then Baseline
Tied to having a good plan, it's helpful to understand what your peers are doing and IT industry best practices.
First, it's important to know how much healthy organizations tend to spend on IT. A general rule of thumb is 3-5% of overall revenue; Deloitte has conducted some interesting research on this front.
Beyond overall spend, it's important to understand areas that will require ongoing investment. This includes:
Hardware life cycles;
Evolving needs in areas like cybersecurity and data storage;
Best practices for ongoing cybersecurity and disaster recovery audits.
Key Three – Manage Technical Debt
It can be easy to fall into the trap of using hardware and software well past its end of life. This can even feel like you're making a smart financial decision. The reality is that this often gets organizations into far more trouble.
We have seen too many examples of an organization using outdated software that crashes. The data is then extremely costly to recover or is simply unrecoverable. Hardware can also unexpectedly stop working causing delays in service and frustration among employees.
To avoid technical debt, you must fully fund maintenance activities and seriously consider improvements and innovation. A healthy IT budget accounts for all three.
What's included in these three areas?
Maintenance
When something breaks, like a computer or server, you fix it or replace it. These line items are focused on support and ensuring operations continue.
Improvements
A good example can be updating your line of business applications from on-premise to the cloud. These line items are focused on increasing efficiency within your existing environment.
Innovation
Investments in automation or new software may not be required for current operations, but they will dramatically improve the future of your organization.
Key Four – Explore Funding Options
Your IT plan should detail what and when to buy. This ties in with hardware life cycles, but also other organizational plans like growing the team and expanding locations. You can get creative exploring a variety of funding options.
We offer clients options like Hardware as a Service and Network as a Service. These replace high upfront capital barriers with flat, monthly payments. You and your team have the necessary tools to do great work even on tight, fixed budgets.
Putting It All Together – Free IT Budget Template
You need a place to organize this new information. Good news! We have you covered with our Free IT Budget Template!
Download the Free IT Budget Template