IT Strategy, Consulting, and Technology Planning
Helping Organizations Use IT to Power Their Strategic Goals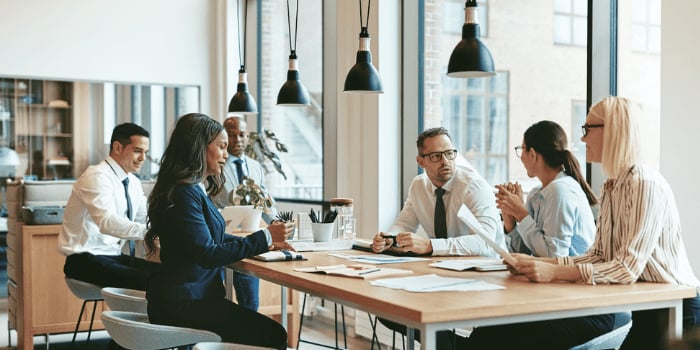 Plan to End Your Technology Problems
If IT support is consumed with fixing problems, then the real problem that you need to address is a lack of IT planning. Your IT structure is more complex than you realize and when you make changes, such as connecting new equipment or adding new software, you also have to take into account how the impact of the change ripples out to other parts of your infrastructure.
What is IT Strategy?

IT strategy is the process of planning for information technology in a way that aligns with and enables business objectives. Sometimes known as a technology roadmap or business technology plan, the strategy is documented and includes a budget, priorities, and timelines for implementation.
From "Just Make It Work" to Technology Enabled Business Goals
Technology planning is not a project. It's an ongoing process that proactively improves the IT function of your business and intentionally seeks out ways to use technology to enable your people and your goals. When you have a technology plan—an actual PLAN, with tasks, timelines, who's doing what, etc.—you'll be able to see a clear picture of where technology is going in your business, make better decisions, and know exactly what IT is going to cost.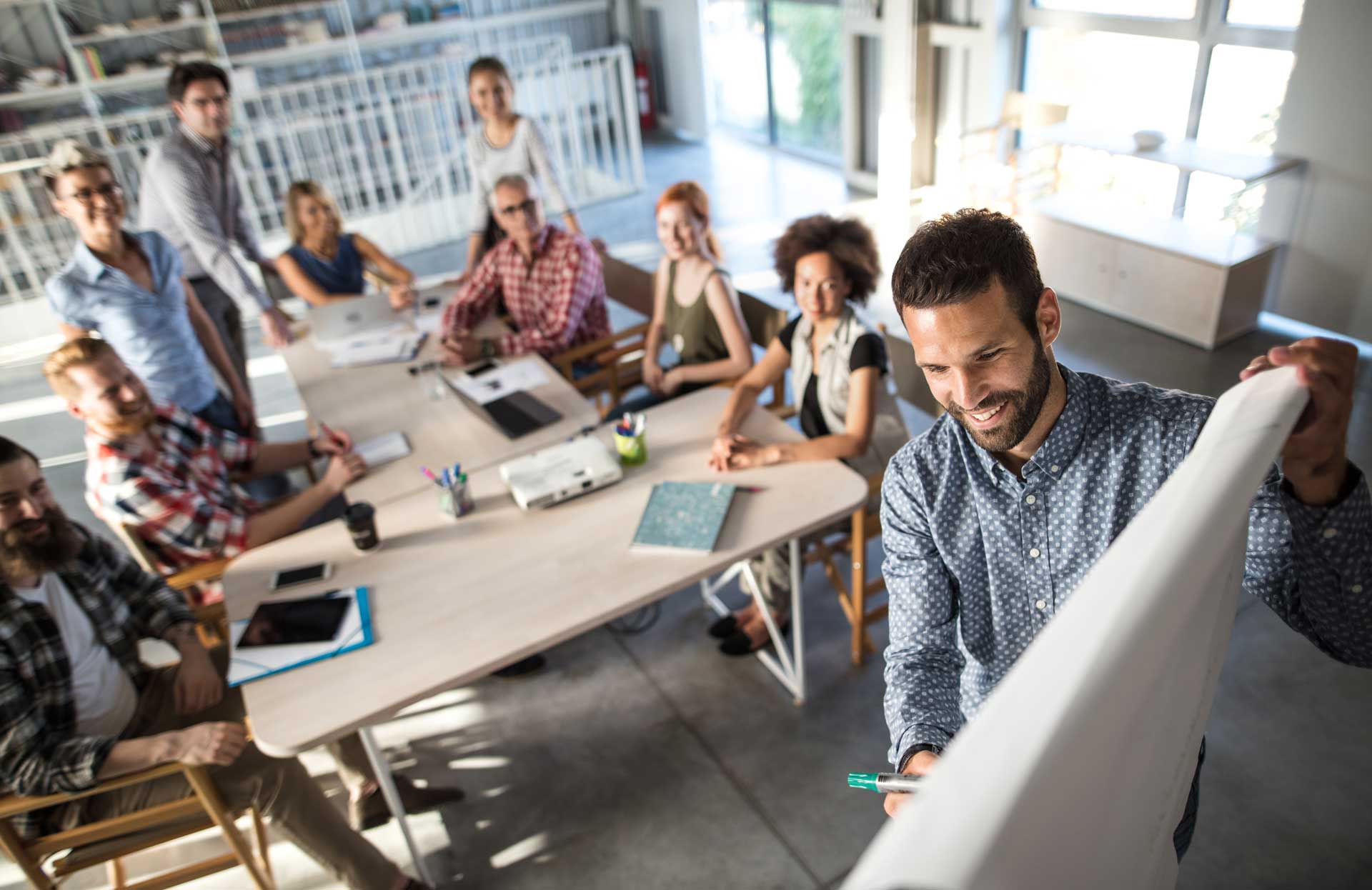 Our growth prospects are pretty good over the next few years and I know having VC3 along for the ride is going to eliminate all of those headaches and problems that we can't even anticipate on the IT side.
Chris Pulone, President
Seachrome
VC3 Helps Companies Plan and Budget for IT
IT decisions are complex and have the potential to impact your whole organization, so we provide experienced Strategic Advisors to collaborate with clients to lay out the costs and benefits of every facet of IT in a meaningful way so that the right decisions are made at the right time, In addition to creating an IT strategy, clients count on us to bring them ideas and solutions that are out of their wheelhouse.
Here's what you can expect to get:
Cost-effective IT Leadership

Proactive Research and Planning

Guidance for Complex IT Decisions
Critical IT Planning and IT Roadmap

Understanding of Advancing Technologies

Clear IT Path and Right-Sized Solutions
Ready for Better IT Results? Let's Talk
For an evaluation of your business and a recommendation for a managed IT services strategy that coincides with your specific business needs, give us a call or schedule a free consultation.
We're happy to share our expertise with you, whether or not you decide to work with us.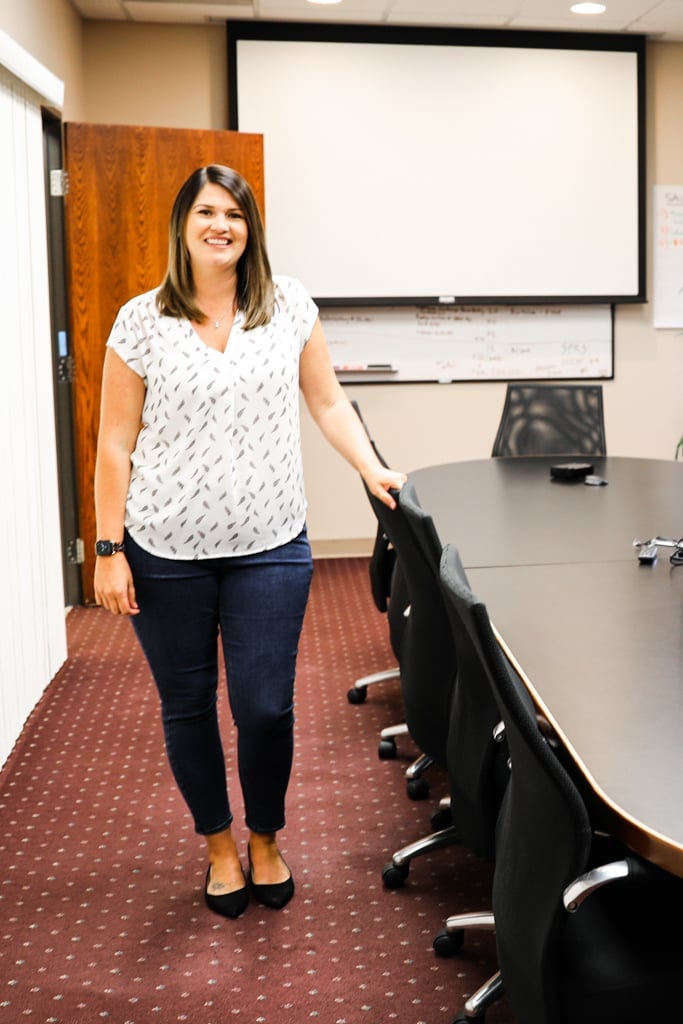 Want to Learn More Before Talking to a Salesperson?


What You Need to Know About IT Strategy 👇
You really don't need to be a captive to IT issues and unpredictability when a well thought-out strategy can proactively prevent issues and bring costs under control. Many executives start to see dollar signs when you mention "IT investment." While it's true that there could be some catch-up at first, planning for IT can actually reduce costs when compared with the true costs of poor IT performance.

The first thing to do when you want to use technology strategy to move your business forward is to change how you think about IT. Instead of isolating it as an entity on its own, think of it as a department that can be managed similarly to how you manage other aspects of your business like accounting and HR. That means that the IT department has objectives and performance metrics so that there are targets and ways to measure progress.
IT Planning Is Tied to Business Needs
Have you ever thought that IT could actually solve some of your business problems? Well, it can. Besides eliminating daily frustrations, IT planning may be just what you need to you push past your current plateau. In order to do this, your IT advisor will learn about your business needs.
The level to which your outsourced advisors get to know your business will give you an indication of how well they'll be able to align IT with your objectives. The first part of their procedure is to learn about all of the business processes that are related to your current technology. Expect some deep questions here, You may not know all the answers. Your outsourced IT experts might request to shadow some of your employees to actually see and document how they do what they do. This is usually a very eye-opening experience.
Setting Priorities in Your Plan
When you have a handle on your current lay of the land, some priorities will emerge. If your IT situation is chaotic and unpredictable, you're likely going to have some catch-up to do in order to build a stable IT foundation upon which to grow.
Your IT advisor should also identify weak spots in your technology that are exposing you to unacceptable risk. Identifying these "Single Points of Failure" and planning to remedy them will take priority over other initiatives. Staying in business is a priority, right?
Some other problematic situations that will require immediate attention include:
Refreshing outdated technology.

Eliminating technology frustrations.

Assuring security of data and systems.

Assuring that backups are working.
IT Planning for Business Improvement and Innovation
Once you have a solid IT infrastructure, you'll be better situated to direct technology solutions towards your objectives and become more innovative with how you use technology—whether it's to improve the way you deliver your products and services, or to cut costs by being more efficient.
Some possible areas to explore include:
Internal and external process improvement.
Better utilization or customization of your line-of-business software.
Potential cloud computing solutions.
Creation of custom reports to improve business intelligence.
Efficiency analysis and workflow development.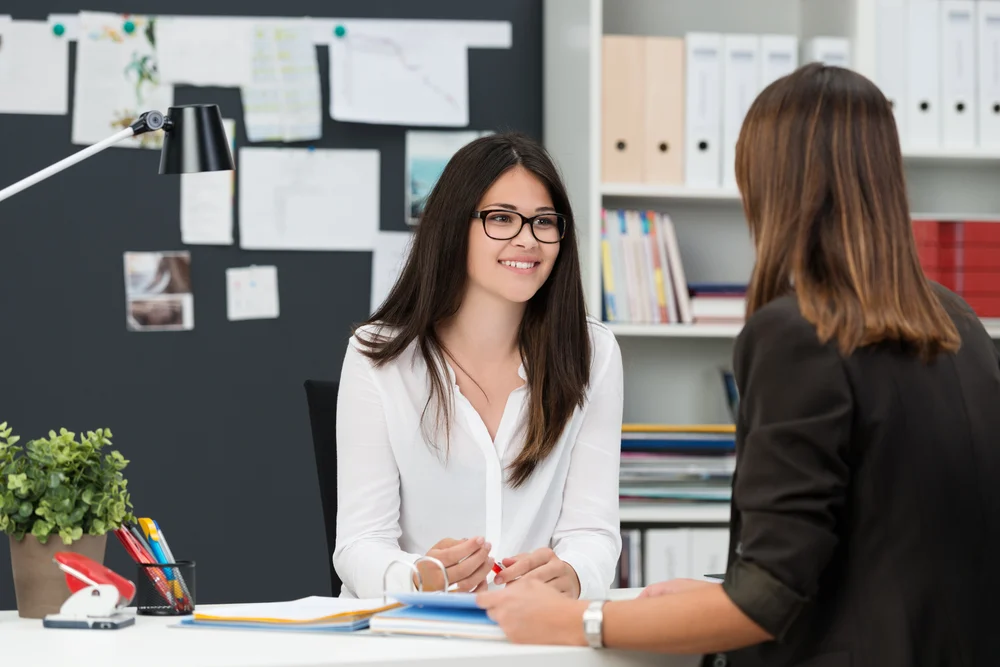 Get Rid of Surprises with Technology Budgeting
If you're like a lot of business owners and executives, the thought of budgeting for IT is really attractive because one, you're always getting hit with unexpected IT costs, and two, you think that you're already spending a lot of money in that area of your business. Budgeting isn't just about the amount of money you spend. It's about spending on the right things and predicting when you need to make investments.
For example, a very common problem with many businesses is slow internet. The answer to the problem may not be buying more bandwidth, but analyzing how you currently are utilizing what you have and finding ways to make that more efficient.
When you budget for future IT investments with a strategic technology plan, you might still on occasion have a need that becomes urgent. However, if you did a good job with planning, then the item was already on your radar and you just need to push up the timeline.
Dynamic IT Strategy Doesn't Sit in a Drawer
Once you have worked with an experienced Strategic Advisor to develop your IT strategy, you don't let it collect dust. Your plan should be reviewed on a quarterly basis at a minimum to gauge progress and make any necessary tweaks due to a change in your business climate.
VC3 provides IT strategy and technology consulting to businesses using our Comprehensive IT Management framework. Call us today to explore how you can empower your goals by improving your IT experience.