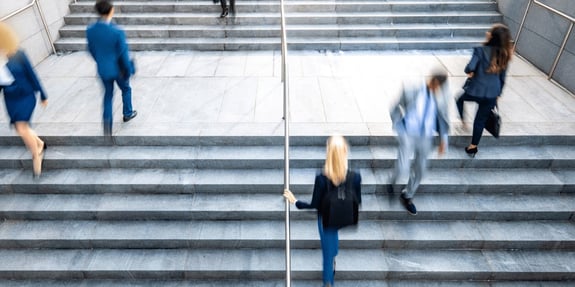 Protect Select
Select exactly what you need from a variety of tools and solutions.
Protect Select offers a suite of tools and solutions that you can customize for your particular organizational needs.
Organizations turn to VC3 for
Protect Select when they...
Have specific needs identified by an audit or assessment
Have internal cybersecurity leaders that need to address specific gaps
Are budget-limited but still want to take some steps toward improving cybersecurity
Need to accommodate expanding cyber insurance eligibility requirements
Need to increase employee proficiency in identifying cyber risks
Understanding the Cybersecurity Landscape
Our Managed Security Services protect each area of your organization just as you would protect your home.
Protect
Decrease your risk + increase friction for would be attackers.
Detect
24/7 monitoring and detection of suspicious activity.
Respond
Get rapid response when crisis strikes.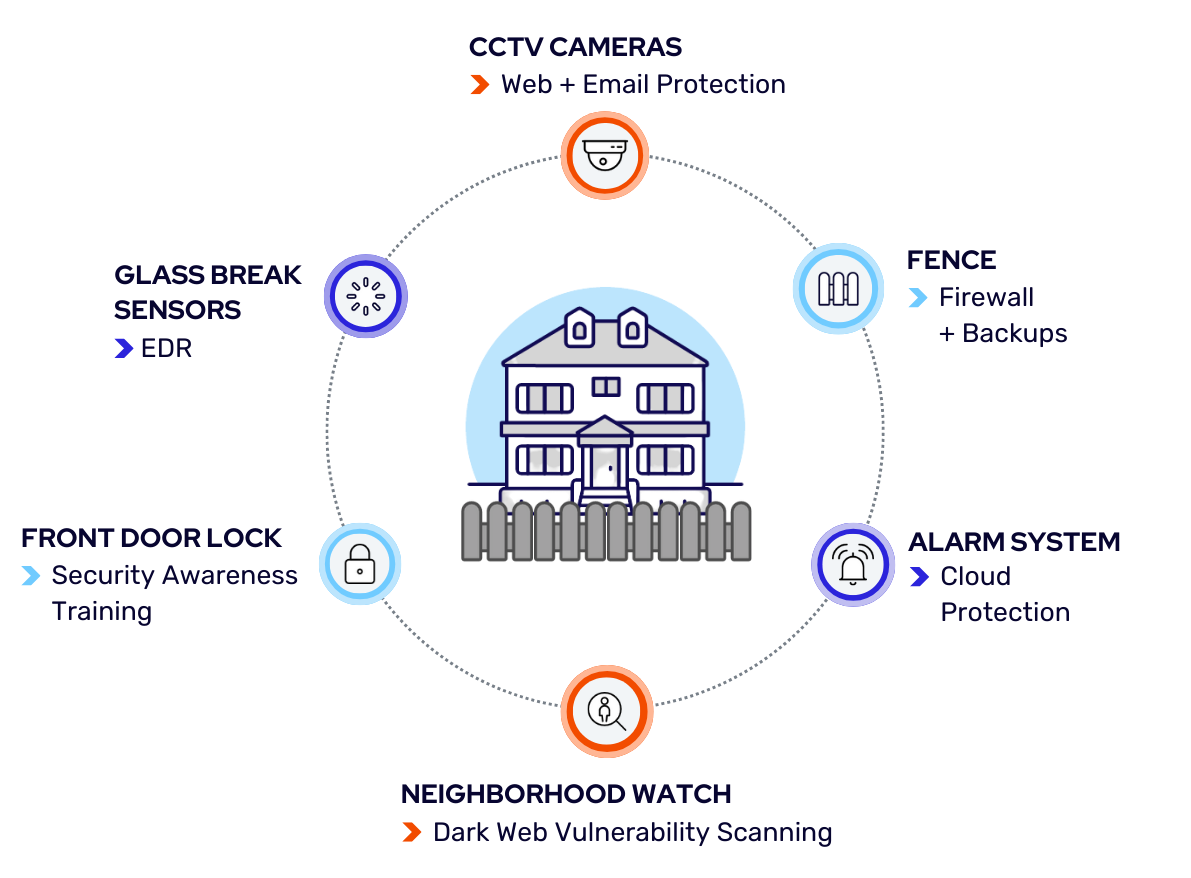 Customized Managed Security Solutions
Protect Select gives you the flexibility to customize what you need based on your specific cybersecurity gaps and weaknesses.
Dark Web Detection
Get real-time alerts when your information is found on the dark web so you can take proactive action against identity theft, blackmail, and more.
Email Protection
Encrypt your email, scan it for malware, and stop most phishing and spam attempts from ever reaching your employees.
Endpoint Detection and Response (EDR)
Detect suspicious behavior and potential cyberattacks on endpoint devices like servers, desktops, and laptops, before cyber attackers can strike.
Managed Detection and Response (MDR)
Prevent an attack from taking place by looking for security threats across your entire IT environment.
Web Content Filtering
Proactively blocks employees from accessing malicious or risky websites.
Phishing Tests + Security Awareness Training
Help keep employees sharp, skilled, and smart to counter cyberattackers.
Cloud Protection
24/7/365 protection of your SaaS applications like Microsoft 365 or Google Workspace.
Network Multi-factor Authentication (MFA)
Protect user account access for line of business applications and systems. Additional coverage options include hard-token MFA, third party application MFA, and network VPN MFA.
What Our Clients Are Saying
We hadn't seen anyone like VC3 before.
I was pleasantly surprised by VC3's remote IT support and how well it served our city. We learned the hard way that we needed a vendor that helped us stay secure from ransomware and cyberattacks, update and patch everything constantly, and stay on top of IT issues. With VC3, everything is getting done. You don't know what you're missing if you've never seen it before—and we hadn't seen anyone like VC3 before.
Captain Jeff Swain
Isle of Palms Police Department, SC
Their knowledge and timing are impeccable.
Regarding VC3's day to day troubleshooting, their knowledge and timing are impeccable. Most of the time their IT staff can take control of our workstations and fix problems within minutes. More complex problems that require onsite staff are handled in short order. The staff is very pleasant and patient to work with each time we call. We receive calls from them to check up on us from time to time once an issue is resolved. Response time to emails and chats is almost immediate. We are very happy with our choice and feel that the service provided is well worth the monthly fee.
Jason Hall
City Manager, City of Lyons, GA
Keeping You Protected and Prepared
1,100+ municipalities and 700+ organizations turn to VC3 to get out of the IT trenches and back to working on what matters.
<2
Hour
Onsite Response Time for Critical Issues
24/7/365
Monitoring
By Our Security Operations Center
29 +
Years
of Experience Evolving with the Threat Landscape
11 +
Years
Average Client Relationship Tenure
Our approach to technology enables your organization to AIM Higher.
Lots of companies can set up your laptops or manage your infrastructure. In order to contend with today's challenges, you need more than a break-fix vendor with a "24/7" help desk ticket to nowhere. You need a proactive partner that stops the issues before they start. That's where VC3 comes in.
Flexible and Comprehensive
Managed Security Solutions
Let's talk about how VC3 can help you AIM higher.