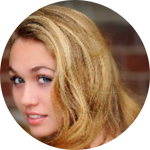 Believe it or not, remote work existed long before COVID-19. However, limited technology, the gradual development of the internet, and long-ingrained cultural work habits meant remote work was more of a luxury than a necessity for decades.
Flash forward to today and remote work is no longer a luxury: it's a preferred way of working by both employers as well as employees. With incredible technological advancements and the lingering impacts of the global pandemic, the American workplace has drastically changed. Remote work is part of that permanent change.
Employers Benefit from Remote Working
A recent PwC remote work survey (PwC – Remote Work Survey 2021) highlighted why more business leaders should embrace it.
83% of employers state how the shift to remote work has been successful for their organizations.
52% of employers report higher productivity amongst remote workers.
32% of U.S. companies plan to move toward a hybrid work structure and increase their levels of remote work.
Employers state that, across five key areas, performance has improved under a remote work model:

Collaborating on new projects: 44% improvement (better than pre-COVID-19).

Securing relationships with new customers: 43%

Coaching employees to succeed: 44%

Onboarding new hires: 38%

Innovating products/services: 41%
As the numbers show, more companies are becoming convinced of incorporating remote work as part of their business model.
Employees Have Become Used to Remote Work
The pandemic may have forced a remote work model upon organizations, but the following statistics show that employees have grown accustomed to and enjoy remote work.
While we have adapted to working remotely and taken advantage of its benefits, two primary areas continue to pose a challenge for companies: collaboration and productivity.
Productivity
Despite the massive growth of remote work, 44% of global companies remain on the fence and do not allow it (Ultimate List of Remote Work Statistics for 2022). Their main concern? Lower employee and organizational productivity. Surprisingly, remote workers attest to the opposite.
While these numbers show that some view productivity as a remote work benefit, others still see it as a challenge. According to a Harvard Business Review article, three remote work concerns that impact productivity were highlighted.
A lack of in-person supervision and lack of support.
Accessibility issues such as difficulty accessing platforms, understanding information, and receiving answers.
Greater cybersecurity risks.
To remove some of these risks and maintain high productivity with remote workers, you can:
Set up regular check-ins. These check-ins proactively help you offer support and solve productivity problems for employees.
Introduce cloud software and storage. Cloud software, from word processing to accounting software, means employees just need an internet connection to access it instead of coming into the office.
Establish an organization-wide cybersecurity remote work policy. Your overall policy should include regular employee cybersecurity education and training, security software (such as antivirus and EDR) on all employee workstations, software patching and updates, and other enforced best practices (such as passwords).
Collaboration
Sitting in a conference room and hosting an open discussion with your team is much different than a virtual meeting. Something so simple as walking across the hall and saying "hi" to a fellow co-worker isn't possible when working from home. Such a radical shift in work culture is the reason why collaboration remains a challenge in remote work.
Concerns include:
Social isolation: 19% of remote workers referenced loneliness as a downside to remote work (Ultimate List of Remote Work Statistics for 2022).
Communication: 17% of remote workers stated that virtual communication must be improved (Ultimate List of Remote Work Statistics for 2022).
Lack of collaboration tools: Email alone is not enough for remote work collaboration.
Several ways that you can increase team collaboration for remote workers include:
Creating and launching virtual team-building activities. Host virtual employee engagement events—for teams and as an organization—to ensure that remote employees get to socialize and bond.
Establishing an efficient, transparent communication plan. Outline communication goals and objectives as a team and as an organization, define expectations, and conduct regular check-ins.
Using virtual collaboration tools and platforms. Virtually-shared calendars help with scheduling, individual project, and planning tools help organize work, and best-of-breed collaboration platforms (such as Teams, Zoom, Slack, etc.) help make communication more efficient and easy.
Remote Work Isn't Going Anywhere
If you fall into the 44% of organizations reluctant to embrace remote work, the future doesn't look too good for you. Just last year, 4.5 million American employees quit their jobs for more flexible work opportunities (Forbes - Remote Work is Here to Stay). Lacking a flexible work-from-home policy not only puts you at risk of losing your employees but it also decreases your competitive advantage.
Whether your organization already offers remote work options, or you're just looking to get started, VC3 is here to help you with securing and supporting your remote workers. We resolve IT issues remotely and provide remote access technology solutions. Partnering with VC3 means your business won't have to worry about the technology side of collaboration and productivity for your remote workers. Contact us through the form below to learn more!