As more employees, educators, and students work remotely in response to the spread of COVID-19, staying connected is more pivotal than ever. Microsoft Teams makes it simple to set up conference calls with your colleagues and clients.
1. To start, make sure you have Microsoft Teams installed and you're signed in with your Microsoft account.
2. In Microsoft Teams, click on Calendar.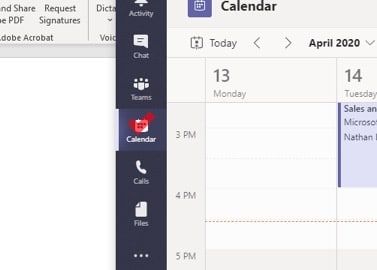 3. Click on 'New Meeting' on the top right of your window.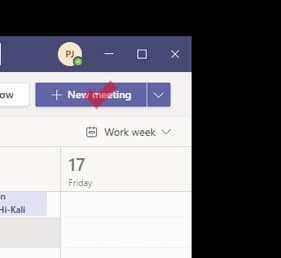 4. Fill out the meeting details.
a. Choose ie: Sales and Marketing weekly meeting
b. Type in attendees that are part of your organization or invite external attendees.
c. Choose date and time
d. Optional – Choose Channel
e. Optional - Type in any particular details for the meeting.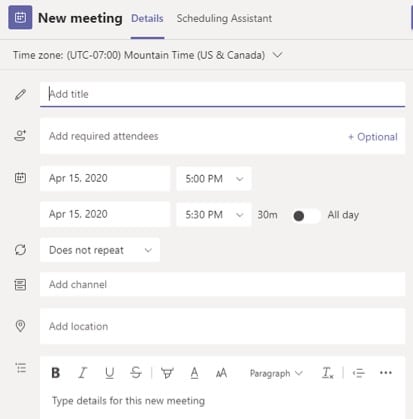 5. Double-check if you have all the necessary and correct information and click send!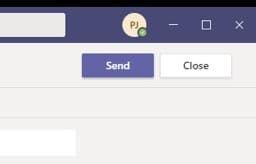 Notes: Attendees will receive a unique conference ID# in their email (below). Choices to call in via phone or join online are provided in the conference bridge.