Staff Working, Water Flowing, Business Humming
Big Bear Lake Water Agency's IT Support Results
Industry: Utility
Location: Big Bear Lake, CA
Population: 5,070
Big Bear Lakewater Agency started their customer journey working with Accent Computer Solutions in 2016. They are now being supported by VC3 since the acquisition of Accent in 2022.
Water District Would Sink Without Technology
What if you didn't get a water bill this month? Would that make you upset? Maybe not. What if you turned on the tap and nothing came out? That would probably make you pretty upset, especially if you had a mouth full of toothpaste or a sink full of dirty dishes when it happened.
For Dani McGee, CFO for the City of Big Bear Lake Department of Water, keeping the water flowing and operations humming are both important and neither can be done these days without technology.
As Dani and the staff at the water district work daily to meet customer needs, they are always looking for ways to become more progressive.
Unfortunately, their IT situation was a constant frustration that stood in the way of their goals to improve operations, better serve customers, and fulfill their mission to create a culture of conservation in the community.
Problems, Worry, and Frustration with One-Person IT Provider
Problems surfaced frequently as staff lost connectivity with the files and software applications that they needed to do their jobs. Management didn't really know if their data backups were sufficient. When anyone needed support from their one-person IT provider, they couldn't count on quick response. Underlying issues were never totally solved so they kept popping up again and again.
Then one day the water district had a complete server failure that took down business operations for three weeks.
CFO Went Shopping for Comprehensive IT Support
That was when Dani decided to go shopping for a new IT provider. She found VC3 online and said to herself, "That's what I want." What she saw in VC3 was an IT team to address their every need, along with the response and IT guidance they needed to keep staff working, water flowing, and business humming.
"What set VC3 apart from the competition was their breadth of the knowledge," said Dani. "It was completely demonstrated that everything -- from cabling to workstation deployment to high-level infrastructure reworking -- could be done under one roof."
Reliable Technology and Fast Support
The impact that VC3 had on operations was immediate. The connectivity problems that had plagued staff for months was a matter of plugging something into the right port. Improvements to the network took a little longer, but Dani was able to get the recommendations and guidance she needed to plan, prioritize, and budget for investments needed to create the reliable technology she and the staff require to do their jobs every day.
"VC3 gave us a really comprehensive recommendation for services and upgrades," said Dani. "We now have a very high functioning IT environment and the support we need. We can open a ticket, pick up the phone, send an email, go onto a portal, and we know we will be responded to rapidly, and the level of technology knowledge will be there for us."
IT Strategy Guides Adoption of Progressive Technologies
Now that they can depend on their technology, the water district is moving forward with progressive initiatives that will equip them for the future. One of the first projects has been the deployment of mobile devices to enable their workforce in the field, allowing them to be more efficient and respond faster to water delivery issues. Now that she can call on the VC3 team for guidance, Dani is more confident about moving forward with this and any other new technologies that they want to explore.
They're in Good Hands Now
"We have a high degree of confidence in the reliability of our systems. There's far less worrying and concern now that we have IT specialists, and we know we're in good hands" said Dani. "That allows everybody to take a deep breath and we can push forward with new technologies today and in the future."
Dani found the high level of IT expertise and support that she knew the water district needed. She also found something else – a great team of people at VC3 who go out of their way to get the job done, work around staff schedules, and get their tasks done without interfering with daily operations. And if you visit the City of Big Bear Lake Water District on pizza party day, don't be surprised if there's a guy there wearing an VC3 shirt acting like he's one of the group. To them, he is.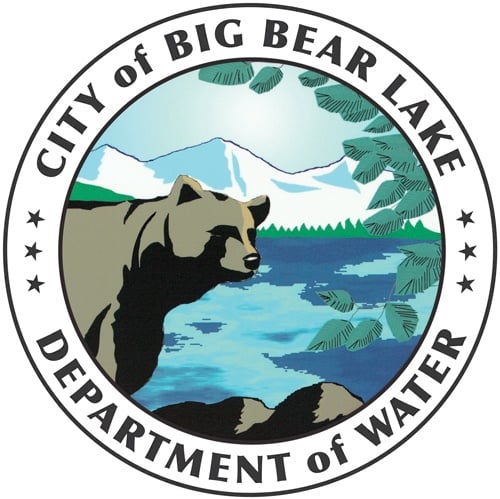 About City of Big Bear Lake, Department of Water and Power
The City of Big Bear Lake, Department of Water and Power (DWP) provides water service to about 15,520 customers in the Bear Valley of the San Bernardino Mountains. Water is supplied to customers by pumping groundwater from local aquifers.
The Bear Valley lies about 6,750 feet above sea level at the eastern end of the San Bernardino Mountains. The watershed surrounding the Valley encompasses roughly 38.5 square miles. The climate is Mediterranean with cool, wet winters and warm, dry summers. Average annual precipitation ranges from nearly 40 inches at the west end of the valley to 10-15 inches at the east end of the valley. Annual precipitation is highly variable and it is common to have long dry spells (3 to 8 years) mixed with years of above-average precipitation. Subsequently, groundwater recharge varies, and it can be several years between significant recharge events.
Client
Dani McGee, CFO
Big Bear Lake DWP
What set VC3 apart was their staff's breadth of knowledge. It's clear that everything – from cabling to workstation deployment, to high-level infrastructure, or reworking of our servers and network – could be done under one roof.
Let's talk about how VC3 can help you AIM higher.